Who We Are?
In today's corporate world of economic wars, 'Quality' is the most powerful weapon to gain foothold & survive.
Certification of Quality Management System gives National and International recognition to the organizations effort towards Customer Satisfaction and enhances its image in the corporate market.We are a leading and professionally managed organization, providing services in ISO Standards Implementation, Certification and Training. We will help you to implement Management Systems in your organization as per various ISO and other International Standards and assist you to get certified and Accredited. We are offering our services to all types of organization worldwide.
Know More
SERVICES WE PROVIDE
We are providing documentation, implementation, training and consultancy services to organization to get International Certifications and Accreditations.
Our Clients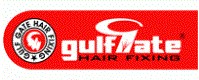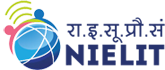 Contact Info
Address

28/246, Kottaram Road, Tirur - 676105, Kerala, INDIA.

Phone

0091 9446633130

0091 9526239090

Email

mail@infomasys.com